Elisa Dillard Rainey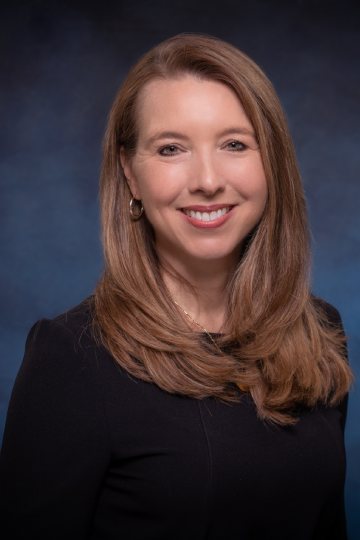 FOUNDING ATTORNEY
An attorney with more than 2 decades of legal experience, Elisa Dillard Rainey graduated with her BBA from Baylor University in 1992 and her JD from Baylor School of Law in 1994. Elisa devotes her legal practice exclusively to elder law and estate planning at Rainey & Rainey.
Some of her specific practice areas in these arenas include:
Medicaid Planning
Special Needs Planning and Trusts
Powers of Attorney
Wills and Trusts
Probate
Guardianship
Other Elder Law Matters
Accolades & Community Involvement
Through her hard work and dedication, Elisa is very active in all areas of elder law. She is an adjunct professor of elder law at Baylor University School of Law and is a frequent speaker on estate planning and elder law, both to professionals and lay groups.
Some of her specific areas of involvement include:
Member of the board of directors of the Texas chapter of the National Academy of Elder Law Attorneys
Licensed by the State of Texas to provide continuing education to social workers
Licensed by the State Bar of Texas to work as a guardian ad litem
Past president of the Junior League of Waco
Current sustainer adviser of the Junior League of Waco
Secretary on the board of directors for the Providence Foundation of the Providence Healthcare Network
Member of the prestigious Special Needs Alliance
Director of the UTCLE Special Needs Conference
Adjunct Professor of Elder Law at Baylor Law School
Elisa is proud to be a Fellow of the Texas Bar Foundation, an honor bestowed upon less than 1% of lawyers in Texas. The nomination is based on community involvement and outstanding contributions to the legal profession. Elisa was also the recipient of the Waco/McLennan County Outstanding Young Lawyers Award in 2001, as awarded by the Waco-McLennan County Young Lawyers Association.
If you are interested in learning more about Elisa and the rest of our team at Rainey & Rainey, we welcome you to call our offices. We can answer your questions and offer insight regarding the legal matter you are currently dealing with.
Contact our offices at (254) 457-5083 today to get started.